The Most Prestigious Award Goes To Museum Lounge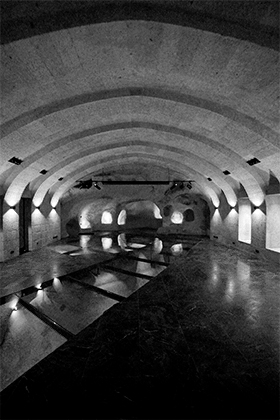 The historical 'Museum Lounge and Suits' unearthed during the restoration works and bestowed a new function as a special venue for culture and arts events by argos in Cappadocia Hotel is honored with 'Architecture Preservation Award' by 2018, National Architecture Exhibition and Awards.
Delivered for the first time in 1988 by the Turkish Republic Chamber of Architects, the most prestigious architecture award went to Museum Lounge and Suits, the new historical venue unearthed by argos in Cappadocia. The multi-purpose event hall is honored with 'Architecture Preservation Award' after an evaluation by an independent and highly esteemed jury. Regained through the project and design of Argos Architecture and Design, the new historical space exhibits mill stones and mule channels that had been very well preserved under the earth of historical bezirhane.** The stone carved details reflecting possibly an Ottoman era industrial structure's floor details gives away the trails of a linseed oil mill. The new discovery reveals two bezirhane structures in Uçhisar, in the same neighborhood, only 250 meters distance from each other. Current Bezirhane in argos in Cappadocia which was also another restoration discovery by the hotel is a function of Ottoman Era of the original Monastery Church and is again in use since 2010 as one of the most authentic concert halls of Turkey as well as a hosting space for many special and cultural events. Like Bezirhane, Museum Lounge with its modern design that at the same time protects the traces of history, will continue its function as a special space for culture and arts events that connects different eras. The awarded Museum Lounge and Suits will host Anatolian history expert Ali Canip Olgunlu for a talk on 'The concept of woman in Anatolia' on April 26.
*World Travel Awards 2017
**Linseed oil mill.