Rönesans Vocal Group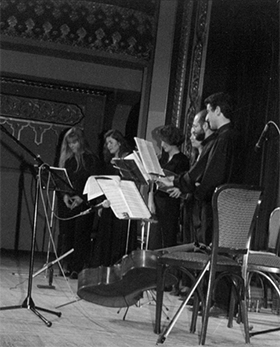 Rönesans Vocal Group, hosted by argos in Cappadocia, brought their concert series to the 'land of the beautiful horses'.

The group has performed concerts in various venues such as Yerebatan Cistern, İstanbul and Ankara Painting and Sculpture Museums and İTÜ Taşkışla in the scope of Habitat after they had transformed their traditional Friday "get-together"s into concerts that they shared with friends in time. The group met the audience in the historical Bezirhane with its spectacular acoustics and gained admiration with their repertoire of "A Capella Madrigals and Folk Songs".