From Schubert to Piazolla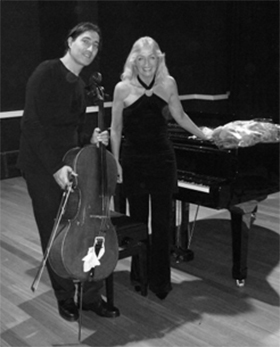 Aiming to reach different levels of the society via the language of music, Klasik Keyifler concerts was in argos in Cappadocia in 2012 as it was on 2011.

The first concert of Klasik Keyifler Bezirhane Concerts in its second year, From Schubert to Piazolla, enchanted the audience with a multi layered listening experience thanks to great acoustics of Bezirhane. Sigrid Hagn at piano accompanied Taner Türker at cello.