Art at the Center of the World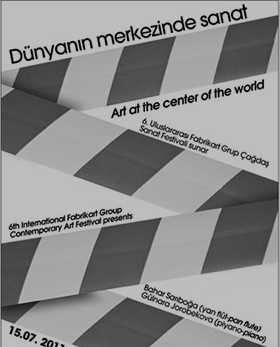 6th International Fabrikart Group Contemporary Art Festival which aims to make Anatolia with its rich art history, a global intersection and production point of arts was held in Cappadocia.

The festival that considers Cappadocia as the center of the world for hosting some oldest examples of art in the history of civilization, differentiated from alike by the way it involved the audience to the art production. The festival embraced music, short film, documentary, painting, sculpture, photography, drama, graphics design with workshops, performances and exhibitions while bringing contemporary artists from Anatolia together with representatives of different countries and cultures. argos in Cappadocia hosted one of the main concerts of the festival by Bahar Sarıboğa (pan flute), Faculty Member of Erciyes University Music Department and Gülnara Jorobekova (piano).