Argos in Cappadocia is 'On Display' in Saatchi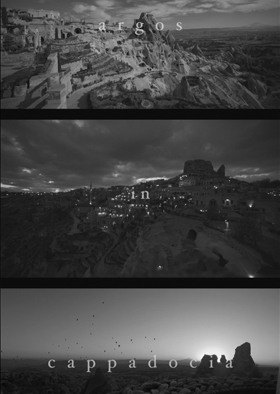 argos in Cappadocia hotel takes its place among the most prestigious luxury brands of the world in the long-awaited book published by Rolls-Royce Enthusiasts' Club.

In the launch party and exhibition for the Strive for Perfection – A Celebration of Design & Luxury in London's Saatchi Gallery on December 4th, that brought together the Rolls-Royce, Bentley owners, enthusiasts, collectors, VIP celebrities and the representatives of more than 100 of the most revered brands in the world, argos in Cappadocia showed three films specially produced by prominent Turkish artist Mercan Dede.

The guests also received memory gifts made by artist Gülnur Özdağlar. The jewelries made from the recycled plastics used in the hotel were prepared by the local villager women of Uçhisar with a 5 days' workshop given by Özdağlar. The short movie of this process was also shown in the famous art gallery with a short film.

Exploring the origins and heritage of Rolls-Royce and Bentley, Strive for Perfection – A Celebration of Design & Luxury was long awaited by luxury automobile enthusiasts.