Architects are Talking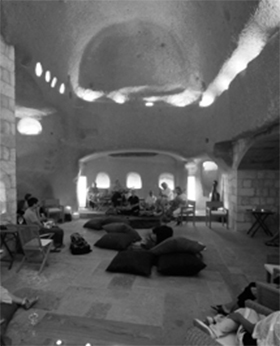 'Architects are Talking through Kalebodur', the panel series hosted by argos in Cappadocia gathered the pioneers in architecture and literature together with two events.

The panel series that has started with the courtesy of Kalebodur and Arkitera Architecture Center aiming to contribute to the socio-cultural life in Cappadocia covered relevant issues in the national agenda with respectable speakers.

In the first panel in January 12, 2013, mosque architecture was discussed with writers Dücane Cündioğlu, Tanıl Bora and architects Nevzat Sayın, Can Çinici.

In the second meeting moderated by Nuri Çolakoğlu in February 9, 2013, the notion of urban transformation was brought to table by architects Emre Arolat, Süha Özkan, Abdi Güzer, city planners Faruk Göksu, Erbatur Çavuşoğlu and journalist Ercan İnan.